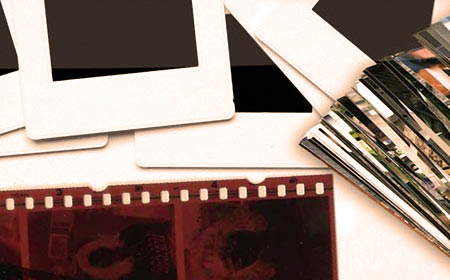 In addition to using professional scanners, we control and retouch each of your images using the most efficient tools: dust removal, anti-scratch treatment, cropping, retouching, colour balance, etc.
Our standard scans are made at 2400 dpi, but even higher resolutions can be achieved.
All your slides and negatives are processed manually, no automatism is implemented neither for scanning nor for image correction.
Each image is carefully processed to eliminate the possible presence of scratches, stains, traces of dust and if the colours need to be balanced they are restored to their original state.
We can also apply the same treatment to your printed photos to transform them into digital files and recover all their original beauty.
Prices
Scansion standard
(2400 dpi + optimisation de la couleur et élimination de la poussière)
1-100:          0,80 €/chaque
101-500:     0,60 €/chaque
>500:          0,50 €/chaque
Scansion avec restauration
(2400 dpi ou plus + correction, élimination des tâches, rayures, moisissures etc.)
1-100:          1,20 €/chaque
101-500:     0,90 €/chaque
>500:          0,60 €/chaque