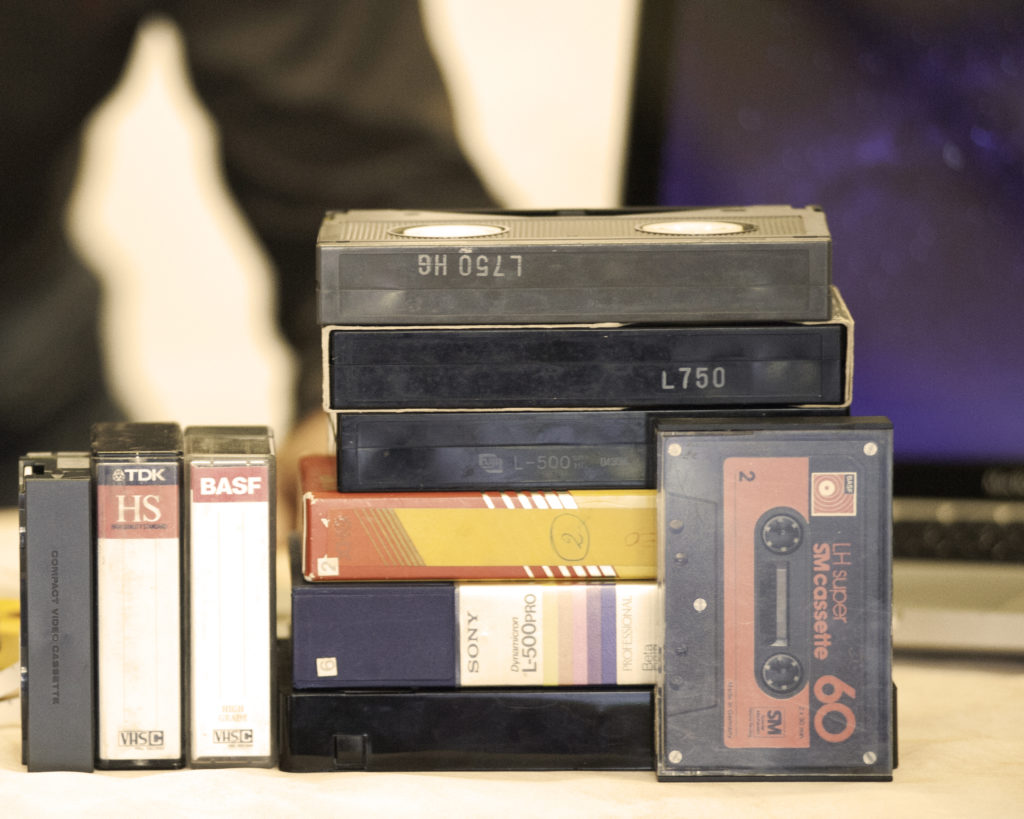 Transfer of the film to DVD, hard disk or USB key
Billing according to recorded actual time
Optional: repair of tapes and restoration of digitized films (film denoising and sharpening).
Optional: dividing your video into several chapters to access them more quickly through a menu and simplify access to content.
For every tape we use a last generation software on Mac OSX to correct the saturation, stabilize the image and add titles or credits.
Prices
Jusqu'à 45 min:              9.90 €
De 45 min  à 90 min:    15,90 €
Plus que 90 min:          24.90 €